The number one reason that online check stub makers have been pushed is to create more time for business owners. Many hours can be spent each billing cycle on regulating and cutting pay stubs. We all know that pay stubs are very important and businesses can not decide to go without them for their employees.
So, what if I am content to take the time to manually create pay stubs for my employees? Are there other reasons that I should consider generating my employees pay stubs through an online check stub maker? The answer is, yes! There are many reasons for online check stub makers to be a good thing, not just to save the employer time.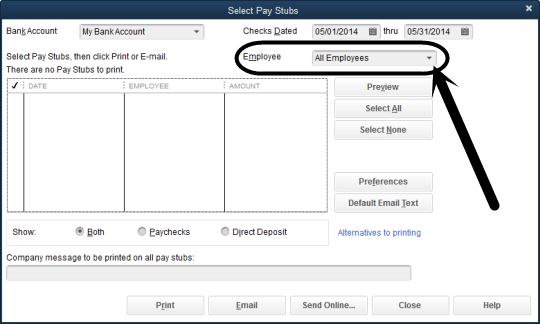 Satisfaction
Have you tried to make a big purchase recently? If you have you have probably been asked to provide pay stubs to the bank so they can verify your income. The likelihood of you being able to go back and find your paper stubs is pretty slim. When you give your employees paper stubs attached to their checks on payday they are likely not even going to make it home. If they do make it home, your employees will probably not be sure where they left them.
If you can make your employees life as simple as possible you will be making a better employee. It is a hassle to have to come back to your employer to retrieve your pay stubs. If you generate your employees pay stubs online they will be able to access them online whenever they need them. They can also go back and look into the information on their pay stubs later if they need to.
Cohesiveness
If you have location in different areas, it is likely that there is more than one person creating the pay stubs for your employees. To run a good business you need to have a cohesive system across all of your location. When you generate your pay stubs online you do not have to worry about your employees being stressed about doing it the same as "Joe" in the other office.
Generating the stubs using an online system will keep the information all in one place and under one person's direction. A cohesive business is going to be more successful long-term than a business that has been doing their own things for many years.
Generating your pay stubs online is sure to provide your business with ample amounts of benefits that you may not even be aware of yet. The benefits that come from generating your pay stubs online are for more than just the employer.